Prenatal Yoga via Zoom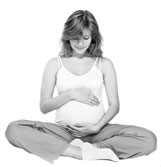 "Birth is not only about making babies. Birth is about making mothers – strong, competent, capable mothers who trust themselves and know their inner strength."
– Barbara Katz Rothman
The journey of pregnancy is unique and different experience for everyone, but the one common thread is that it's a transition from being a woman to becoming a mother and begins at conception. It is a time of learning about your body as well as a time of self-reflection. Prenatal yoga can help you along every path of this journey.
Prenatal Yoga is a wonderful way to stay active during your pregnancy, while preparing your body for labor and delivery. We combine breathing exercises, movement, meditation, relaxation and education about childbirth and your changing body, to help you discover your inner wisdom as a woman and prepare you to birth with confidence and peace. Some of the benefits of Prenatal Yoga include:
Improves circulation

Aids in digestion

Strengthens the uterus and pelvic muscles

Promotes hip opening in preparation for labor and delivery

Creates more space in the body for organs and for the growing baby

Decreases back pain and sciatica

Helps to decrease swelling of the ankles and feet

Reduces constipation, varicose veins, and nausea

Increases overall comfort during pregnancy

Learn breathing and movement techniques that can help with labor and delivery
It's also a great way to connect with your baby and with other pregnant women as you celebrate the changes in your body and the excitement of bringing a new life into the world.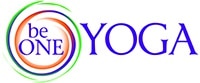 Classes are taught by Anna Starikov, a Yoga Alliance Registered Yoga Teacher, Registered Prenatal Yoga Teacher, Registered Children's Yoga Teacher and mother of two, at Be One Yoga Studio in Kirkland. She has had over 150 plus hours of specialized prenatal yoga training from some of the best teachers in the field and has been teaching Prenatal Yoga for over 10 years. The prenatal yoga classes she offers include so much more than just asana (yoga poses) – they include, breathing techniques for labor, meditation, visualization, prenatal anatomy information, sangha (community), labor preparation and much, much more. Come and join us so you can experience a class for yourself! Previous yoga experience is not necessary.
"I just wanted to take a moment to again tell you how much I value your class. Everything about it is special and I'm really happy that I added this to my pregnancy journey. I look forward to continuing yoga in my life after baby!"
~ Jessica (Prenatal Student)
Due to the COVID-19 (novel Coronavirus) pandemic, we have suspended all in-studio classes until it's safe for us to be together again. We are currently offering Prenatal Yoga classes via Zoom on Saturdays at 10 am — each class is approximately 2 hours long. Class sizes are limited to 10 students and classes fill up fast, so must prepay and preregister for each class. Classes fill up fast and it might take a few weeks to get a confirmed spot in a class.
Follow these instructions to pre-register through Be One Yoga's MindBody site – if you have any trouble registering, please email Anna or call her at 425-681-3813:
Navigate to the class you would like to attend and click the "SIGN UP NOW" button
If you're new to their site, type in your first and last name in the boxes to the right. If you've signed up for classes online before, type in your email / username and password.
If you're new to the site, fill out the additional information on the next screen and set up a login by typing in your email address and password (twice) and click the "CREATE ACCOUNT" button.
If there is room in the class, you can complete your reservation by selecting "Prenatal Drop In" or "Prenatal 5 Class Card."
If the class is full, you will be notified that there's a waiting list. To be added to the waiting list, click the "YES, MAKE PURCHASE" button and then complete your reservation by selecting "Prenatal Drop In" or "Prenatal 5 Class Card."
Click the "CHECK OUT" button to enter your payment information and complete your transaction.
Make sure you go back to the class you want to attend on the schedule and register for the class after paying for the session. You do have to sign up for each individual class you attend.
If you're unsure if you are registered for a specific class date or if you are on the waiting list for a specific class date, just log into your Be One Yoga MindBody account and click the "MY INFO" tab at the top and then select "MY SCHEDULE" just under the tab. There you will be able to view all of the classes you are scheduled to attend in the future.
Please email Anna at [email protected] by 8 pm the Friday before class with details about what you'd like to focus on and anything you have going on in your body. To limit screen time, we will not go through our typical long check in process while in the zoom session.
Anna will email the Zoom link, access credentials and instructions to registered and pre-paid students about 30 minutes before class begins. If you are a new student, please fill out and email back the new student questionnaire and release form by Friday at 8 pm the night before class. Without that form, Anna will not send you the Zoom credentials.
Please note that your choice to participate the prenatal yoga classes via Zoom is voluntarily, and by doing so and by entering into the Zoom session, you assume full responsibility for all risks. You also understand that although Anna Starikov will make every effort to watch you carefully through the video feed, that this method of class delivery can not possibly allow her to see your alignment in the same way she can during an in-studio class. Students agree to listen to their bodies and make choices about their movements accordingly.
I look forward to "meeting" you soon!
A note for students who currently hold prenatal yoga passes:
If you sign up for a class through Be One Yoga Studio's MindBody system and are not able to attend, you must cancel your reservation by 6 pm on the Friday before the Saturday class, or the class will be deducted from your pass or drop in class that you paid for.
Please also note that passes and drop in class purchases are not refundable or transferable. If you deliver your baby before your pass expires and before you are able to use up your classes, you will have 6 months (after your baby is born) to apply your remaining classes to Hot Hatha, Vinyasa or Yin classes offered at the studio.
Prenatal Yoga Pricing* as of June 1, 2018 for the 2-hour prenatal yoga classes. Please note that pass expiration dates are firm and can not be adjusted (class passes are non-refundable and non-transferable):
| | | |
| --- | --- | --- |
| Pass Type: | Valid For: | Price*: |
| Drop-In: | Same Day | $22 |
| 5-Class Pass: | Until your baby arrives | $100 ($20 / class) |
* Prices subject to change without notice.
Download a Prenatal Yoga Questionnaire and Release Form.
Download a Be One Yoga New Student Form.
Questions? Read through our Prenatal Yoga FAQs.
Also, find out more about our Couples Yoga for Labor Workshop!